Now it may seem like as really strange title to a blog post but having been involved with construction now for over 4 years, we're fascinated it and it's very rare to witness events like piling on a site.
So on Friday afternoon after a meeting at ITV in London, we found ourselves overlooking Postmark London by Taylor Wimpey.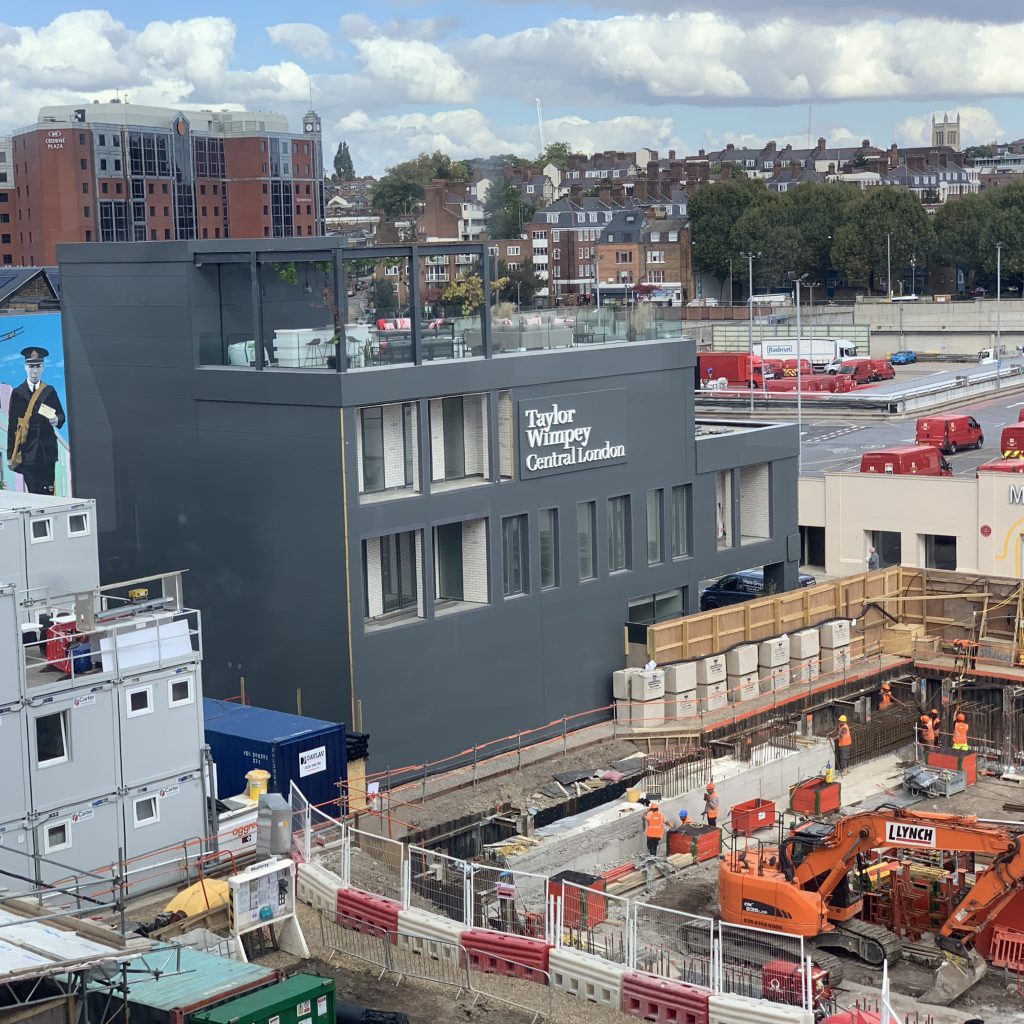 It's a prestigious development surrounded by Farringdon, Clarkenwell, King's Cross and Chancery Lane and comprises of studio, one, two and three bedroom apartments complete with exclusive residents facilities including a gym, cinema, 24-hour concierge service, private lounge, rooftop terrace and a beautifully landscaped courtyard.
At the time of writing pricing and availability ranged from £980,000 for a 1 bed 717SQFT apartment to £2,185,000 for a 3 bed 1582 SQFT apartment.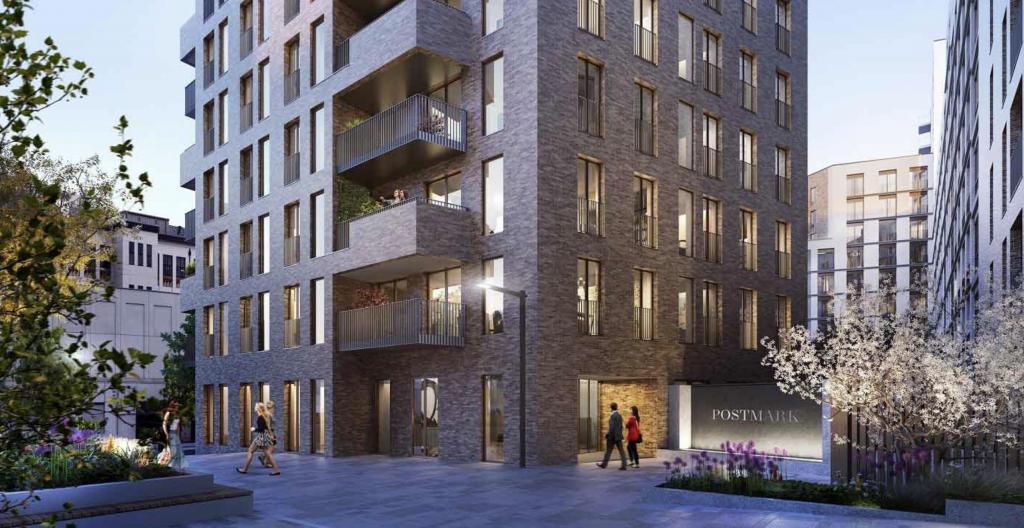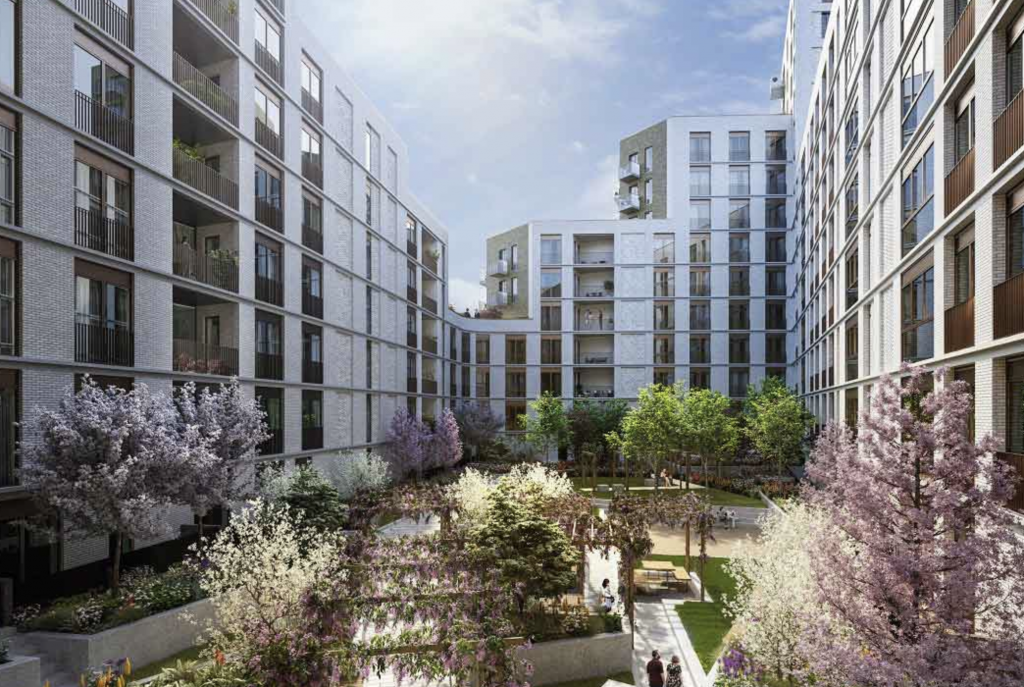 Currently they're laying the foundations and we found the piling process captivating to watch.
First of all you dig the hole for the concrete pile with a monstrous rig.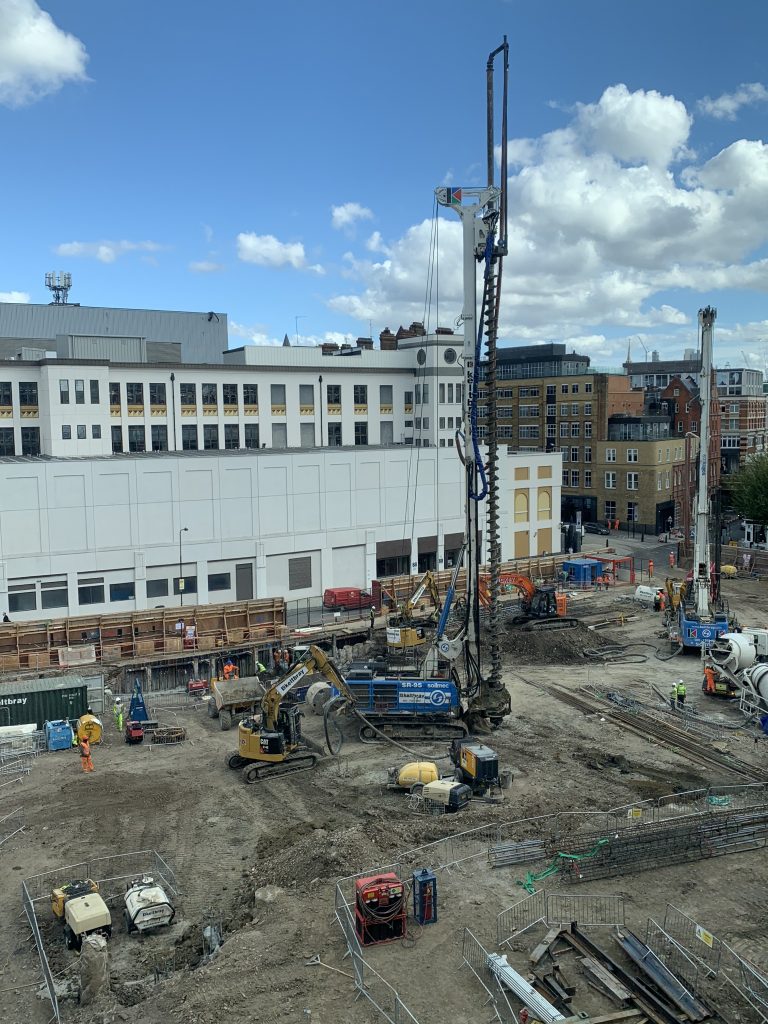 The height of the actual screw that goes into the ground is approximately the same height as the 4th floor of an office block, so you know this building isn't going anywhere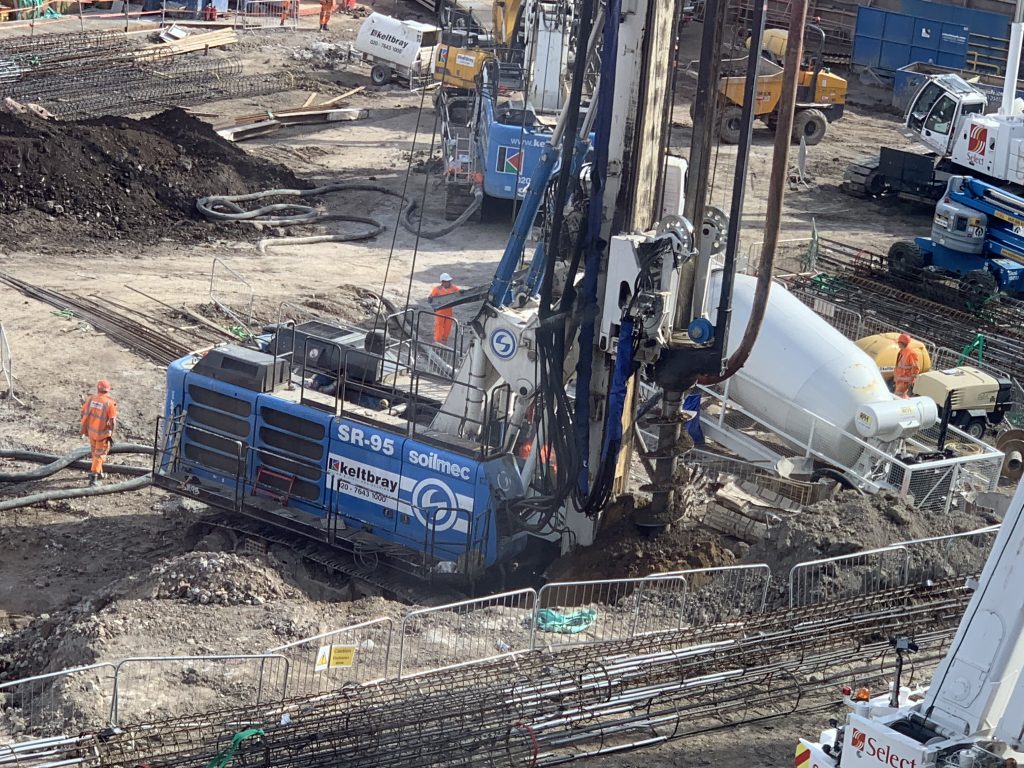 It's only when the depth has been reached and the screw reverses, that concrete is pumped up and in through the centre core of the screw.
Then a crane brings in the steel to add strength to the concrete. From what we saw about 1 & 1/3 cement mixer loads were poured into this single core.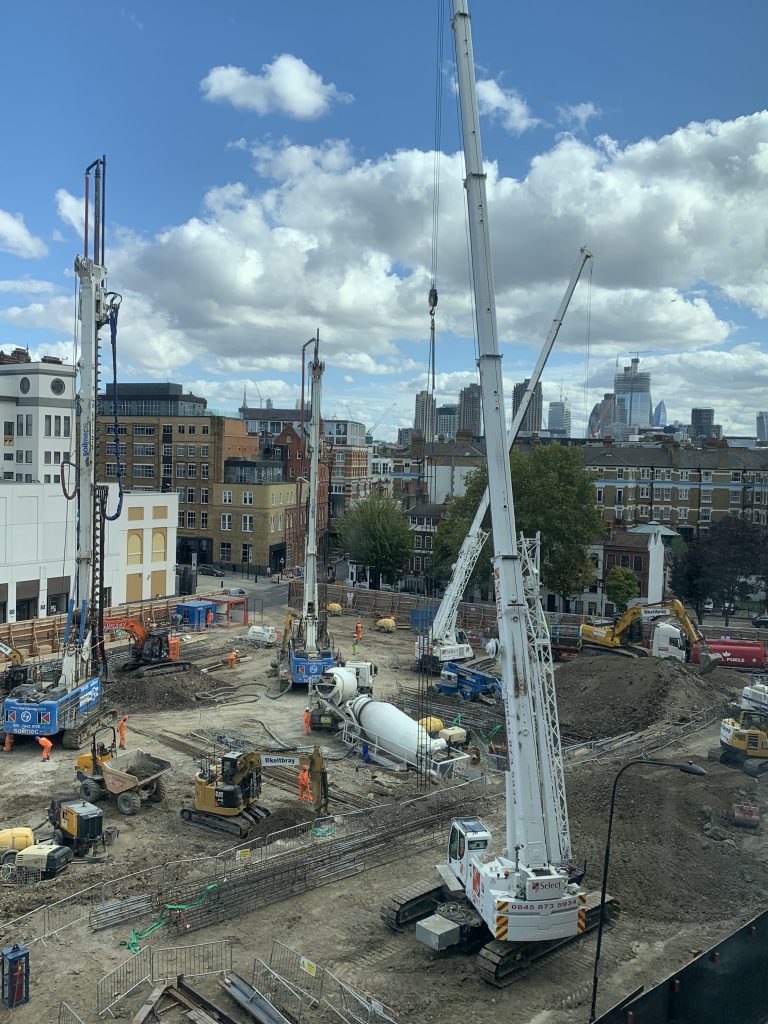 Then it's lowered into the hole with a little help from a digger.
And you can see on another core, a strand of steel being inserted, giving the concrete further strength.
The next stage is to prepare the cores so they can be built upon with more steel and concrete.
So a couple of metres of concrete are chipped away and the steel rods cut down to a unilateral height.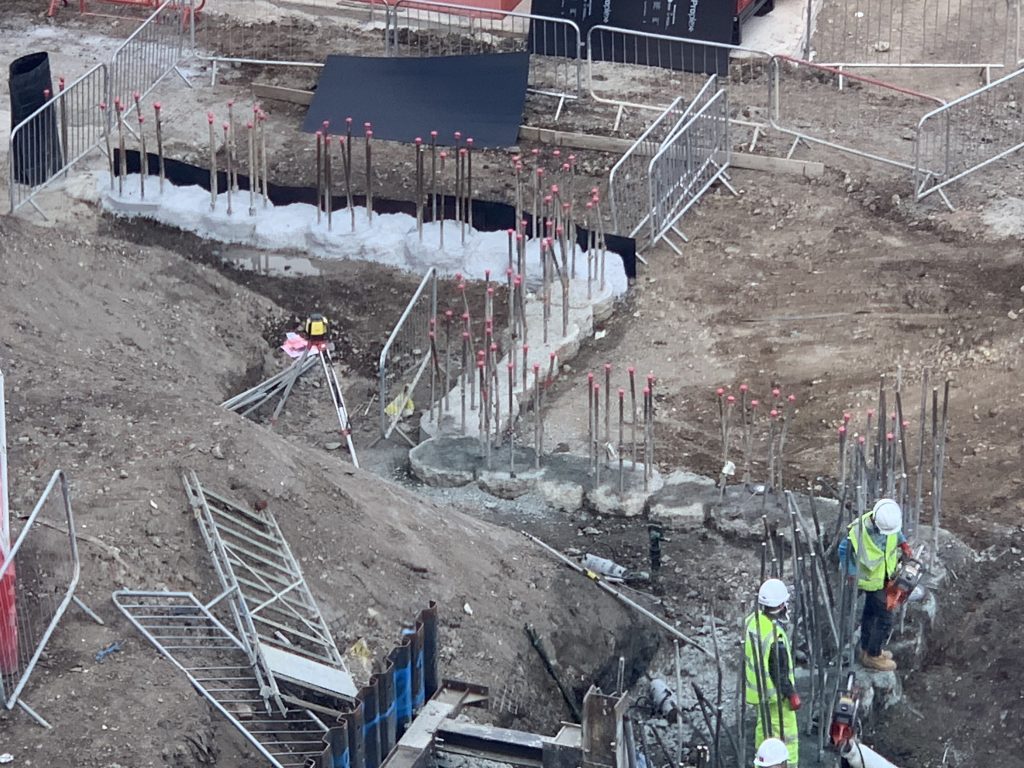 And then more steel frames can be constructed, attached to the top steelwork of the piles, then framed before being filled in with concrete.
We're really looking forward to see how much this development will have progressed next time we visit.