Construction is booming, in fact it's busier now than just before the last recession hit!
There's many reasons for using a drone in construction, for mapping and also providing up-to-date imagery of sites during the construction process. After all once the building is complete, you can't go back and see what it was like during the process. Documenting the project from start to finish allows all elements to view the progress, including investors who may well be overseas.
We're proud to be working with many large construction companies and architects who are using our imagery not only in the planning process but also during the construction process.
This imagery is also being used across social media, to give regular updates on their sites.
Let's look at one example. Adelphi Wharf in Salford M3.
This area of Greater Manchester was a thriving area for mills, many years ago located along side the River Irwell.
There were plans for Foundary Wharf which collapsed when the last recession hit and the site has laid empty for many years and as recent as the end of 2014 looked like this.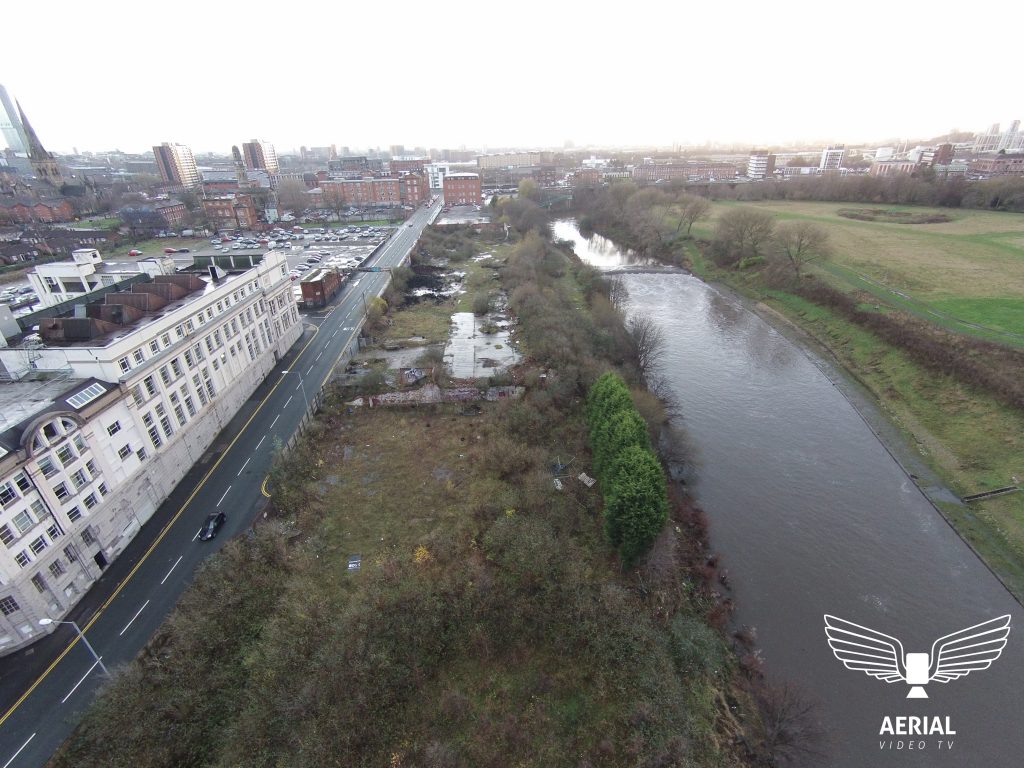 In April 2016, groundworks started on site:
And 6 months later you can see the difference:
In short, it's a quick, efficient, safer and affordable option for obtaining imagery of a proposed or new construction site, following the project from breaking ground to completion.
Wherever you are in the UK, Manchester, London, Leeds, Sheffield, Newcastle, Liverpool or York, give us a call today or just drop us an email and see how drone video and imagery can help your project!