Here at Aerial Video TV, we don't claim to be professional surveyors. What we like to do is provide the professionals with a tool which makes their job both easier, quicker and less expensive.
The traditional way to carry out a building inspection is to errect scaffold or hire a cherry picker. At current prices (Apr 2016), you're looking at around £1400 for a one day hire. And, if you're operating this on a public road, chances are the council will demand the road is closed – which can cost thousands and take weeks to get approved.
Of course using a cherry picker only gets you so high, which is where drones come into their own.
A couple of weeks ago we were at St Agnes and St Pancras, Toxteth in Liverpool. When we arrived the surveyor was already on site, looking at the building through binoculars.
Recognised by the National Heritage List for England as Grade 1 listed, it has been described as "the most beautiful Victorian church of Liverpool". It was completed in 1885 at a cost of £28,000.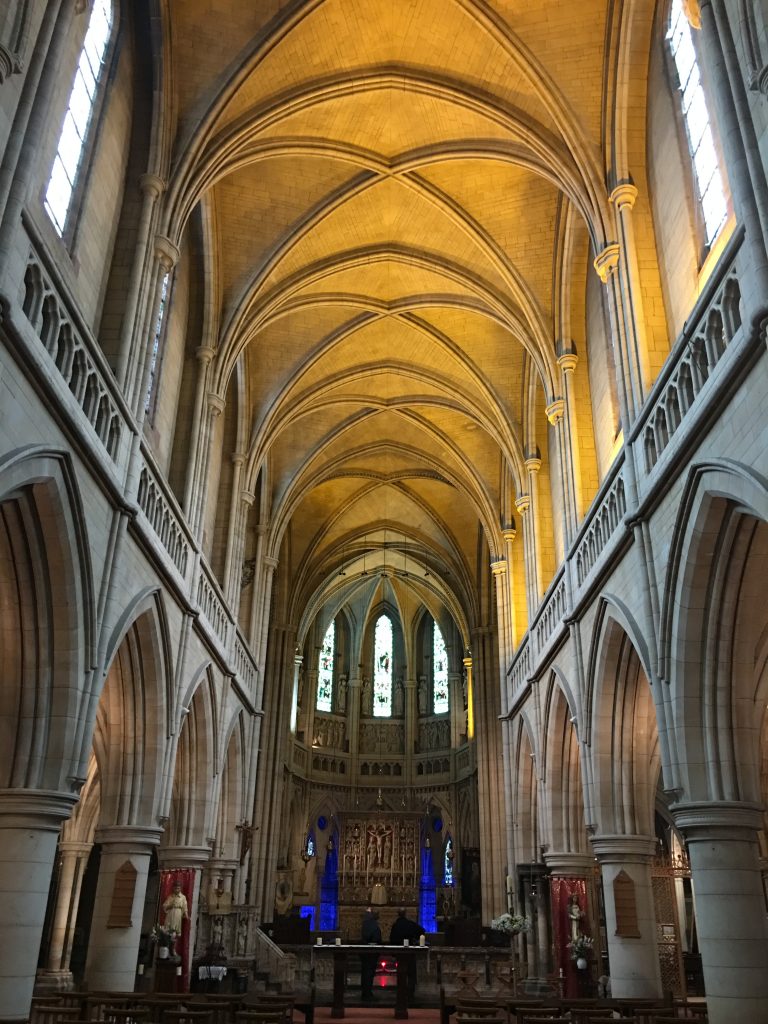 Flying indoors is much more difficult than outside and of course inside a beautiful building like this, the last thing you want to do is crash and damage either the drone or any part of the building. Indoor we use propellor guards, so if you do get too close to something, you'll gently bounce off and stay in the air.
Inside the church it was a check on the higher up parts of the building, esp around the windows, looking for cracks in the brickwork.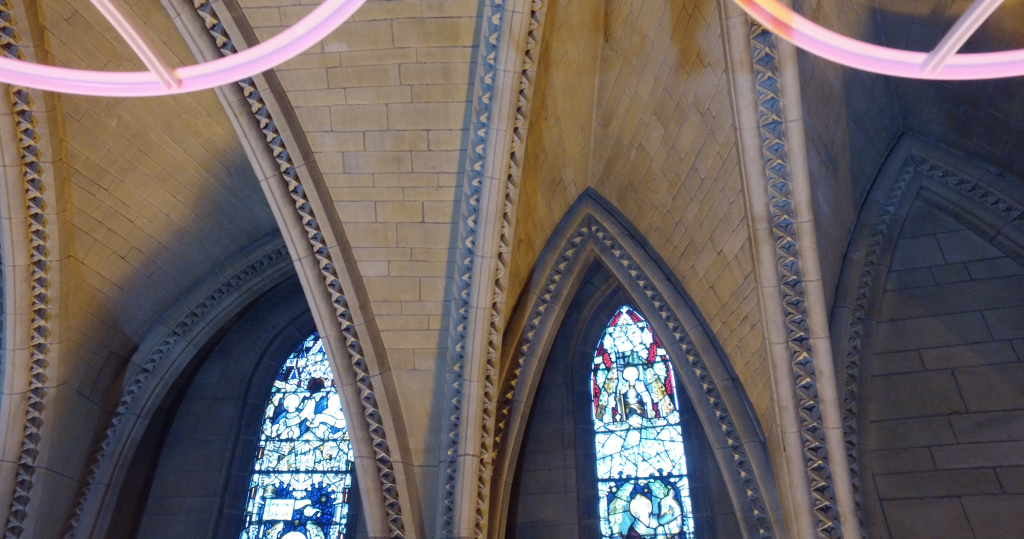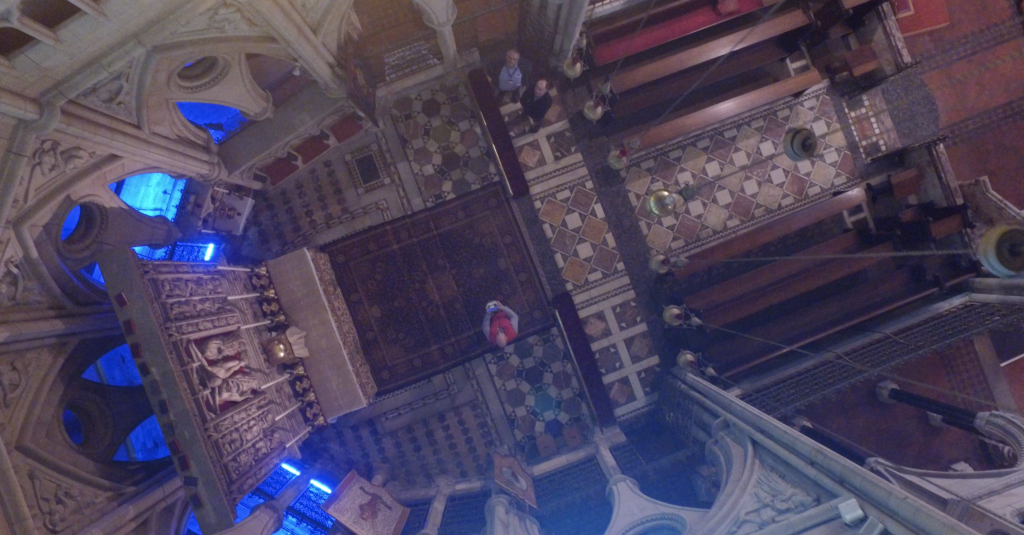 Outside it was a sweep of specific areas. The beauty of using the drone is that the surveyor can guide us to specific areas they have identified as potential problems and watch live what we see on the drone, using our mobile monitor.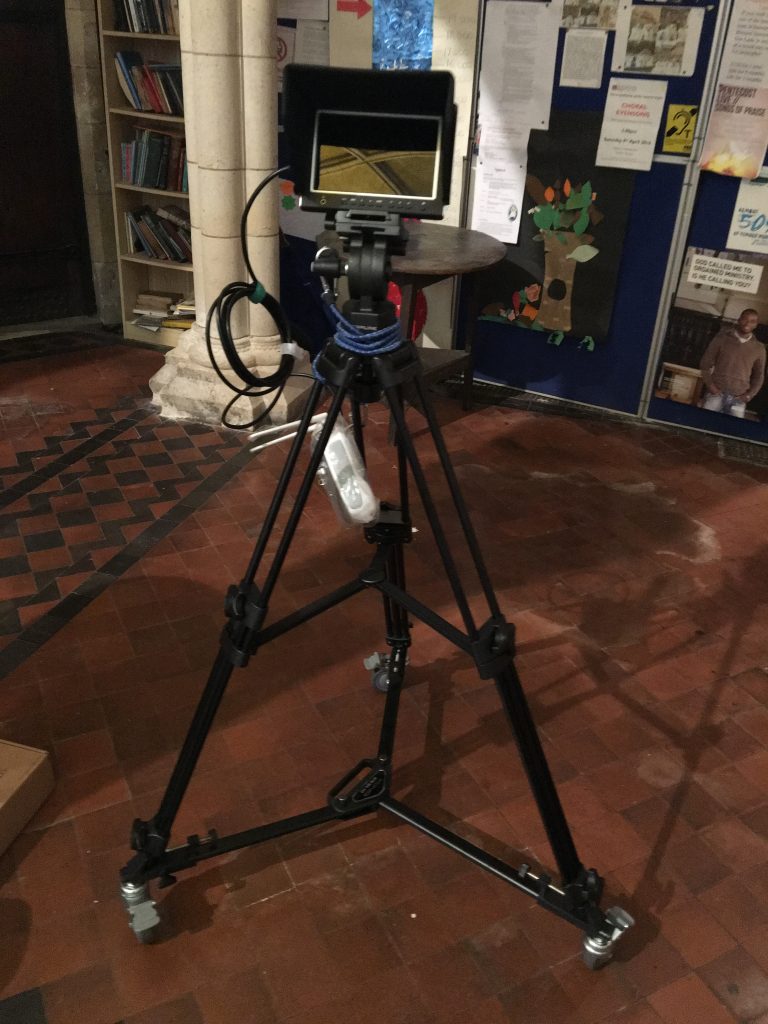 We can either shoot in 4k video (much higher quality than HD) or shoot high definition still images – each has their own advantages. These images can be magnified on your computer so you can really get closer, almost as if you were up there yourself. We can either email the images usually within 4 hours of the shoot or these can be supplied on a memory stick on-site if they're urgent. (extra charge applies for this)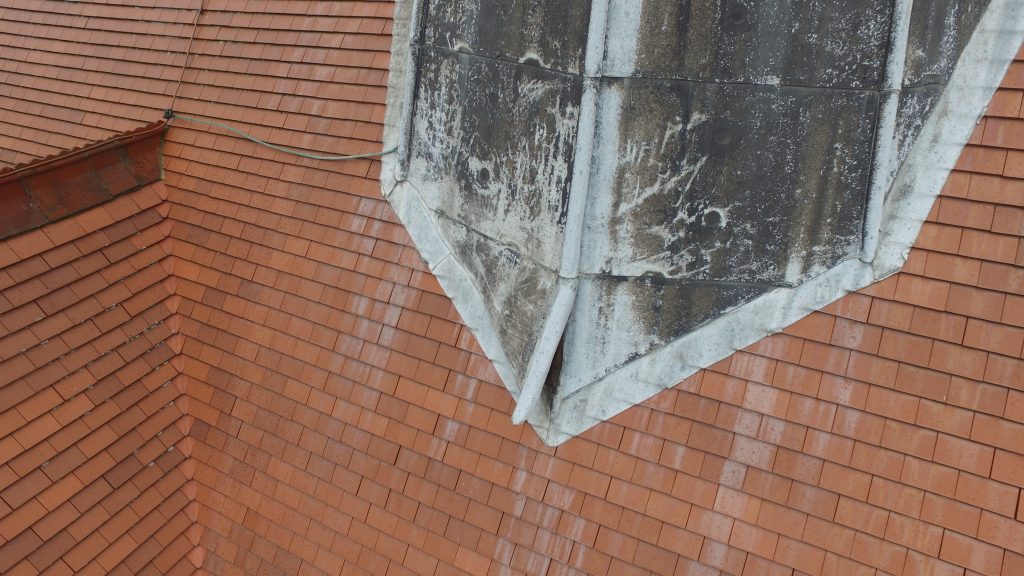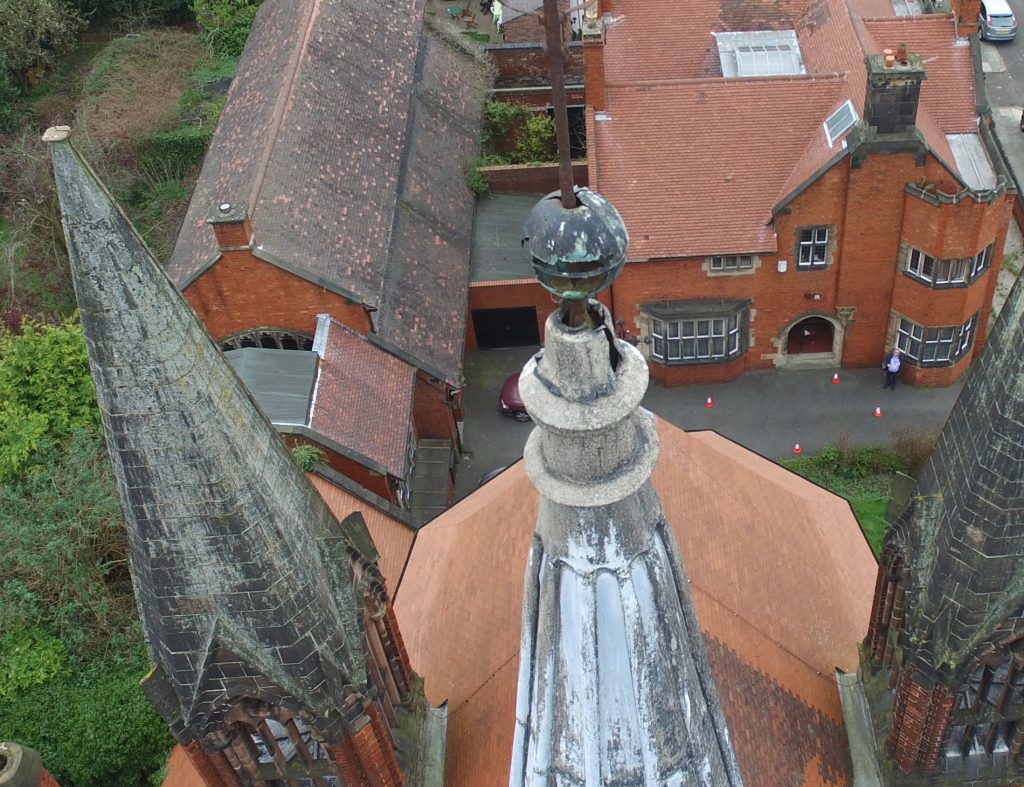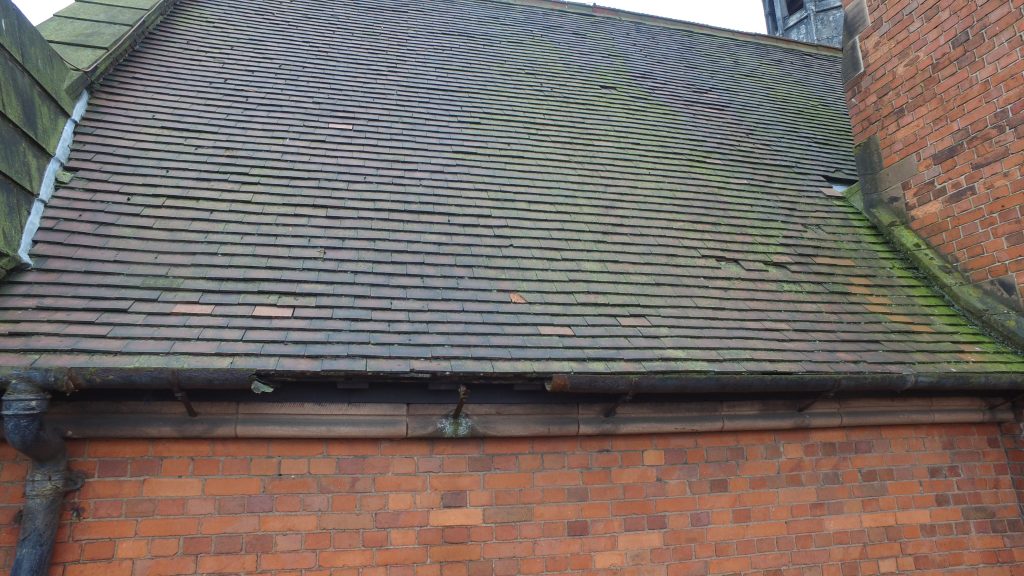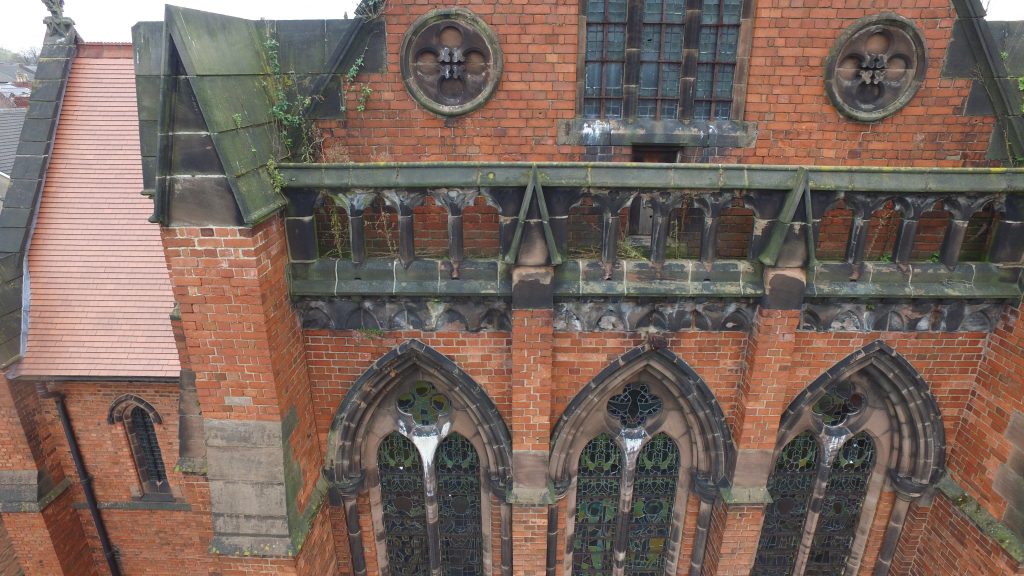 In short, it's a quick, efficient, safer and affordable option for obtaining imagery of a building.
Give us a call today or just drop us an email and have a chat if you think we could help you!