So last week we were approached by a civil and structural engineering design consultancy. They have been asked to access a building originally built in 1893. Originally it was built as a variety hall, with seating for 600 in the pit and stalls and 500 in the circle.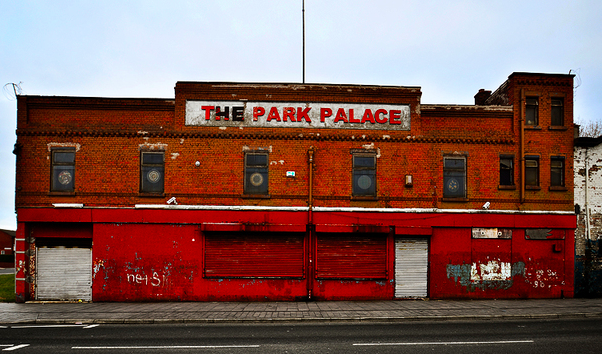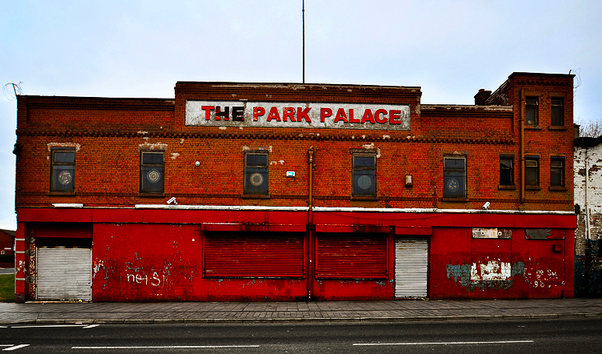 The Park Palace has seen many uses over the years from a cinema to a chemist shop, from a car spares store to a second hand furniture shop.
Once again it's about to have a brand new use and as you would imagine with a building build over 100 years ago, there may be some problems. This time it's a leaky roof. So, we were called upon to find the source of the leaky roof and this was what we found. We were asked to check all roof slopes, gutters, parapets and flashings to see if we could find the source. Here's what we found.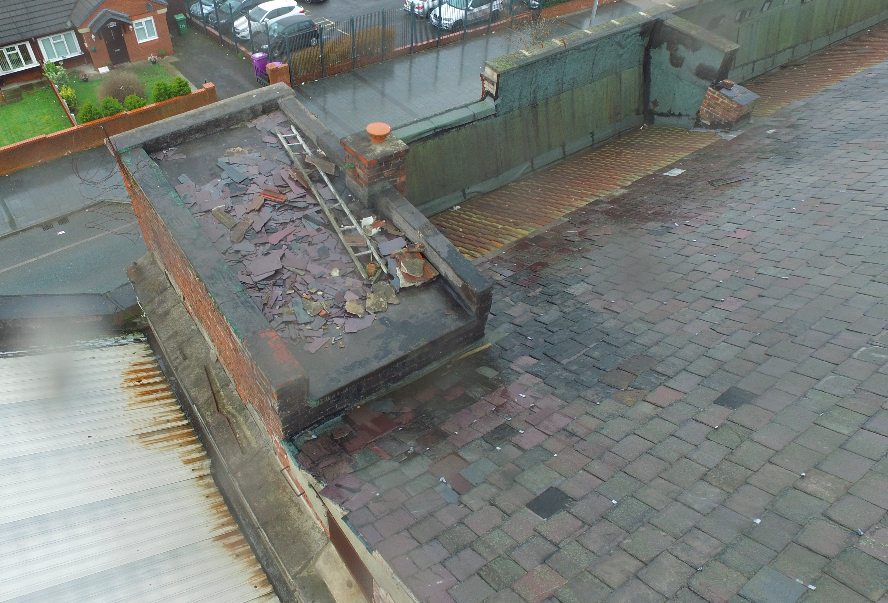 This is directly above where the water is coming through.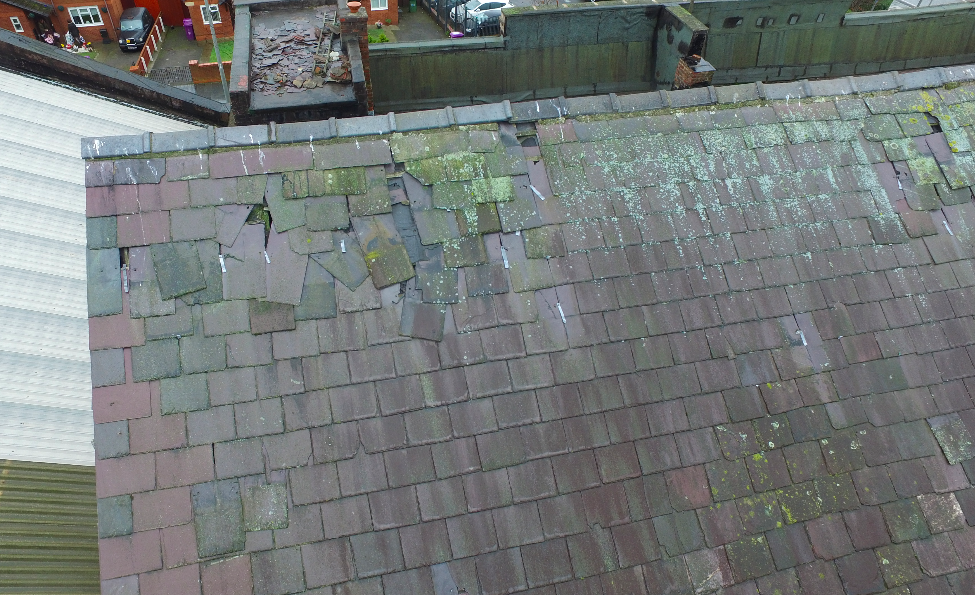 Very clear that with misplaced tiles and timber showing, water is getting through here.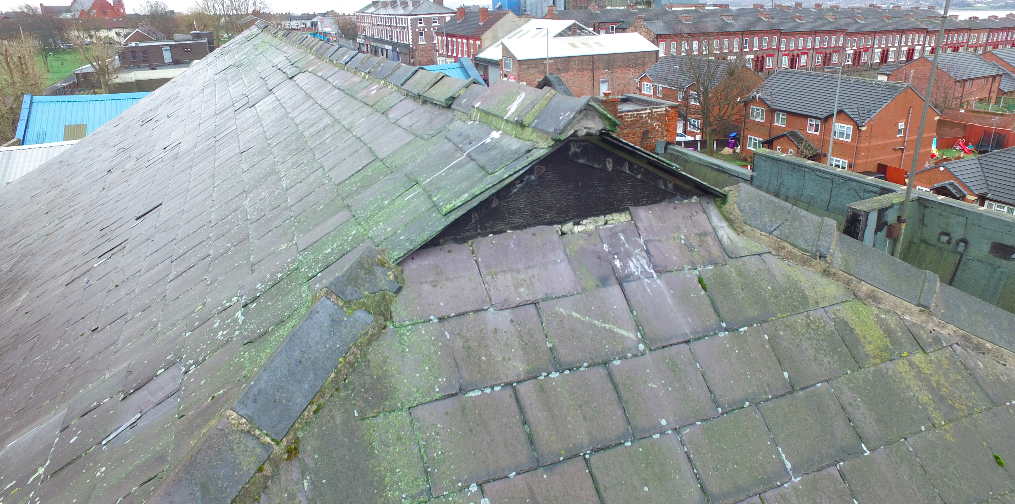 Again, exposure to the elements at the end of the roof.
The surveyor in question considered several other options before calling us.
Hiring a cherry picker to inspect the roof.
Getting tower access/scaffold in place to view the roof.
Both of these options proved to be dramatically more expensive that hiring Aerial Video TV.
The surveyor was able to watch what our drone was seeing via an external monitor and direct us as to what specific part of the roof he wanted to see, giving him a hands down superior view on the alternative of scaffold or cherry picker.
Within 2 hours of our survey, the surveyor was in possession of the images taken on-site, enabling him to complete his report straight away.
Testimonial:
'Aerial Video TV provided an efficient and professional service, and enabled us to complete the survey of a roof in south Liverpool in a fraction of the time that it would have taken using traditional methods. High resolution images were provided and we were in receipt of these the same day the survey was completed. Highly recommended.'